Industrial Division Packaged Systems
COAL BED METHANE (CBM) COMPRESSION
Eagle utilizes Rotary Vane and Screw compressor technology for the boosting of CBM gases and offers a full range of CBM compressors. Powered by Electric (Gen. set), Hydraulic, or Engine drivers, we offer six models with flows ranging from 20 MSF/Day to 1MMSCF/Day.
These proven designs offer great reliability and performance at very competitive prices. Very important to economically sensitive CBM projects.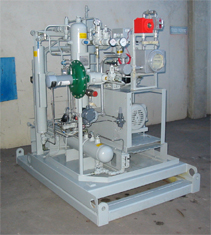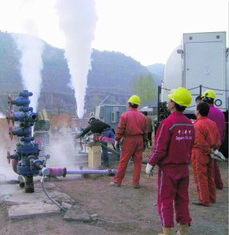 FUEL GAS CONDITIONING UNITS (FCU)
Eagle Pump & Compressor specializes in producing Fuel Gas Quality compression systems utilizing reliable screw compressor technology. The main function of the Fuel Conditioning Unit (FCU) is to draw annulus gas for discharge into Wet or Dry pipelines. With increasing environmental and regulatory sensitivity relating to gas emissions and the new restrictions on gas venting, the Eagle FCU units provide an environmentally friendly solution while maximizing your well's productivity and profitability.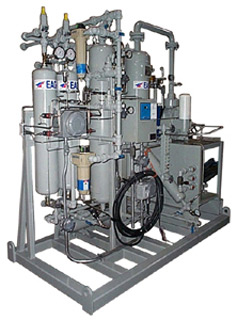 EAGLE GAS BOOSTERS
Designed for ease of operation and minimal maintenance, Eagle Gas Boosters utilize simple, proven technology to provide consistent reliability.
SPECIFICATIONS:
Flow range: 30 to 1500 MSCFD
5 – 250 BHP, Electric or Hydraulic driven
Discharge Pressures to 1200 PSIG
Suction Pressures from 1 to 10 PSIG
Meets industry standards CSA, ABSA, ASME and CRN
No expensive filter elements, special lubricants, etc. required for long-term operation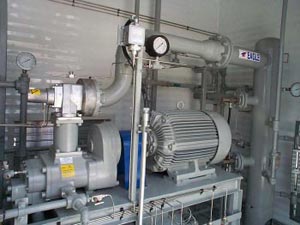 VAPOUR RECOVERY
STOCK TANK VAPOUR RECOVERY
Eagle Vapour Recovery Systems feature Sutorbilt heavy duty twin lobe gas blowers utilizing cast iron casings and impellers with alloy steel timimg gears. There are 16 models to choose from with the following features and options:
STANDARD FEATURES:
Mechanical shaft gas seals
Explosion proof motors
Bypass regulator
Back pressure regulator
Meets industry standards CSA, ABSA, ASME and CRN
OPTIONS:
High temperature shutdown switch
High discharge pressure shutdown switch
Low suction pressure shutdown switch
Condensate reboiler
Auto dump valve