These are the units for which Eagle Compressors are best recognized. Durable, quiet running, low vibration, and low maintenance are common phrases describing our screw compressor systems. Our unique "Cube Module" which encompasses the motor, cooler, and screw compressor makes for a compact sturdy design which can be used to replace existing reciprocating field units, or assembled with other components to construct a complete air supply system.
FEATURES:
Flow Range: 18 CFM – 190 CFM
Integrated Oil Injected Design
(Integral Oil Reservoir)
Low Vibration Levels
Low Noise Levels
Extended Maintenance Intervals
Combination Air/Oil Cooler
100% Duty Cycle (Auto-Load/Unload)
More CFM per BHP than Reciprocating Compressors
CUBE MODULES
These modules are ideal for converting existing reciprocating machines into rotary screw compressors. The "cube" is designed to replace existing compressor/motor combinations allowing the owner to upgrade the system to newer technology with a minimum amount of disruption and cost.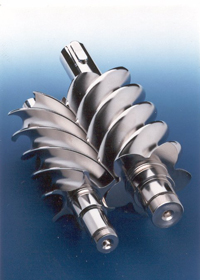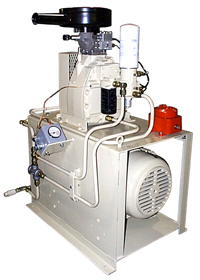 Available in 5 to 50 horsepower models.
Flow ranges from 18 to 190 SCFM